Facebook scandal that allowed the data of 50 million users to fall into the hands of political consulting firm Cambridge Analytica (CA) is perhaps...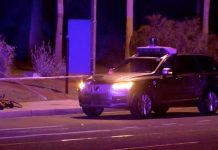 Uber's recent tragic driverless car accident that saw a woman lose her life exposes the risks and challenges of self-driving cars technology. The past week...
PayPal settles Federal Trade Commission (FTC) charges over security and privacy flaws in its peer-to-peer (P2P) payment app Venmo. As part of the settlement, Venmo...
US Commodity Futures Trading Commission (CFTC) followed regulators around the world in issuing a stern warning regarding the potential pitfalls of cryptocurrency speculation. The regulator...