America's chief investment regulator, the Securities and Exchange Commission (SEC), is cracking down on robo advisers. In particular, the SEC is fining prominent robo...
General Electric (GE), one of the most iconic names in American business, is cracking up because of debts. A company founded by Thomas Edison...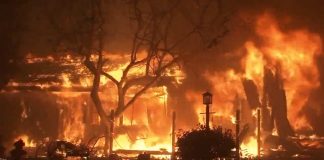 Climate change is forcing American insurance companies to enter the firefighting business. Chubb, in particular, operates its own fire brigade called Wildfire Defense Services. The...
America's private health insurance system is rapidly becoming centralized. Shareholders approved drugstore giant CVS Health takeover of the insurance company Aetna Inc. The $69 billion...