Italy appears to be in the midst of another major financial crisis as Moody's cut its credit ratings from "Baa2" to "Baa3", one level...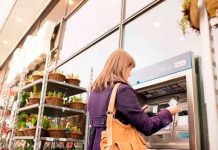 Financial institutions are at greater risk for money laundering losses than ever before. The Danske Bank scandal reveals that even institutions in law-abiding nations...
Germany's biggest bank, Deutsche Bank has shifted an important part of its euro clearing business to Frankfurt from London due to Brexit. The move...
German Finance Minister Olaf Scholz suggested that the time has come to create a Europe-wide network for unemployment insurance to breathe life into the...