Chile, Turkey and Saudi Arabia also follow the slippery slope of debts collection, says Euler Hermes. Canada and Australia are surprisingly becoming harder places to...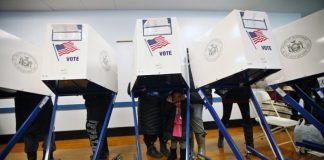 Allegations of election hacking in the United States have exposed the vulnerability of modern political systems to outside interference. The reaction to the hacking...
Donald Trump slammed CNN reporter for "fake news" during his press conference few days ago. The now-President took aim at CNN as well as...