Slightly more than one in five US college students, 21.2%, admitted to financing cryptocurrency purchases with student-loan funds, a study by The Student Loan...
Every insurer needs to ascertain the potential risks of the sudden termination or modification of international trade agreements. The havoc wreaked by the Brexit...
The US government is abandoning efforts to impose stricter regulation on insurance companies' financial activities. The new policy is coming at a time when...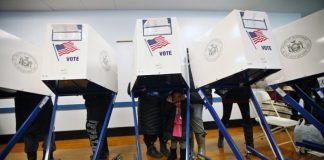 Allegations of election hacking in the United States have exposed the vulnerability of modern political systems to outside interference. The reaction to the hacking...